Friday, November 8th | 8AM-1PM
Northview Church (12900 Hazel Dell Parkway, Carmel)
TRANSFORM THE MARKETPLACE
This annual conference cultivates, encourages, and inspires leaders and those who desire to serve the Lord in the marketplace. If you want your work to have eternal significance, even if it means going against cultural norms, come, network with likeminded leaders, and learn from national experts on how to live out your faith so you can impact the marketplace for Christ.
Join thousands of other Christians in business for a powerful one-day event designed to equip and inspire you.
SPEAKERS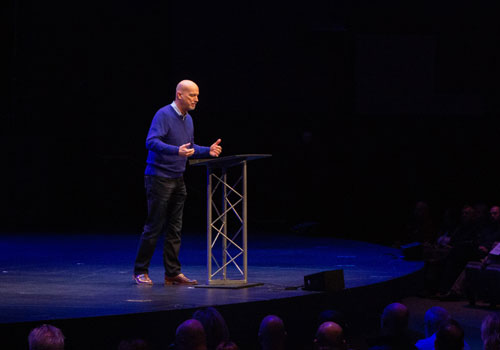 WHAT TO EXPECT
A day together that will equip and fortify you through learning how to become a transformational leader. This type of leader affects change in many ways, including:
Demonstrating Generosity
Building a Championship Culture
Creating a Vision
Disrupting Industries & Traditions
Leading through Service
Influencing Society
Don't miss this opportunity to learn from some of America's top thought leaders on how to transform your leadership, business, and in turn, society.
WHO SHOULD ATTEND
BUSINESS OWNERS
Discover best practices, practical resources and a local community to help leverage your company as a platform for Christian ministry
MANAGERS & EXECUTIVES
Learn practical ways to live out your faith and model Christ-like servant leadership to your team and co-workers
EMERGING LEADERS
Learn how to build your career on proven biblical principles so your work brings honor and glory to the Lord
PASTORS & CHURCH LEADERS
Equip, encourage, and empower marketplace leaders in your church to impact their workplace for Christ
For anyone wanting to integrate their faith and work, learn what God's Word says about the integration of faith and work and how you can begin to do so right where you are.
For more information, see the Truth at Work website. To order tickets, visit the itickets event site.